Case Study Compares Gut Microbes in Siblings
Home
» Symptoms & Behavior » Case Study Compares Gut Microbes in Siblings
This editorial also appeared in the Spring 2016 issue of ARI's Autism Research Review International newsletter.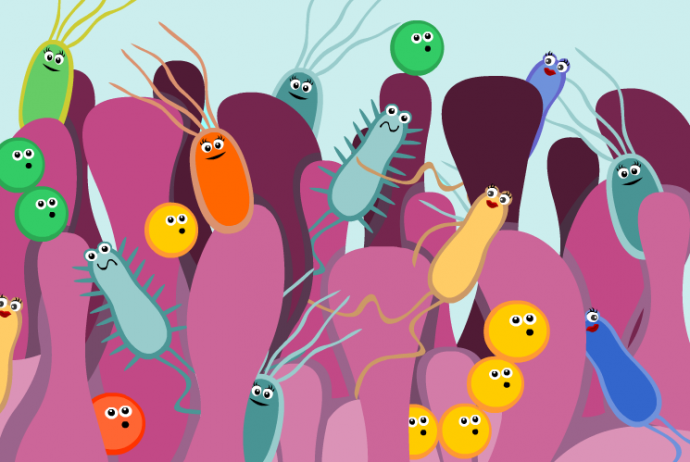 In a single-case study, researchers report finding significant differences between the gut microbes of a child with autism and those of the child's neurotypical sibling.
Ruth Ann Luna and colleagues took daily stool samples from the child with autism over a two-week period, as well as one sample from the sibling. They report that all of the daily stool samples from the child with autism, but not the sample from the sibling, contained three organisms previously associated with autism: Sarcina ventriculi, Barnesiella intestihominis, Clostridium bartlettii.
In addition, the bacterium Haemophilus parainfluenzae appeared in the stool of the child with autism during a three-day period in which the child experienced GI pain, diarrhea and an increase in behavior problems. During a separate two-day period, an increase in H. parainfluenzae correlated with another increase in self-injurious behavior, but without any change in stool consistency or evidence of GI pain. The researchers say the appearance of H. parainfluenzae in the child's stool is surprising because it normally resides in the respiratory tract.
Luna and collegues plan to characterize the gut microbiomes of additional children with autism, saying the results may open up new treatment pathways..
—
"A case study of the gut microbiome in ASD: Correlation of microbial profiles with GI and behavioral symptoms," R. A. Luna, A. Magee, J. K. Runge, A. Venkatachalam, M. RubioGonzales, and J. Versalovic. The researchers reported their findings at the May 2016 International Meeting for Autism Research (IMFAR).